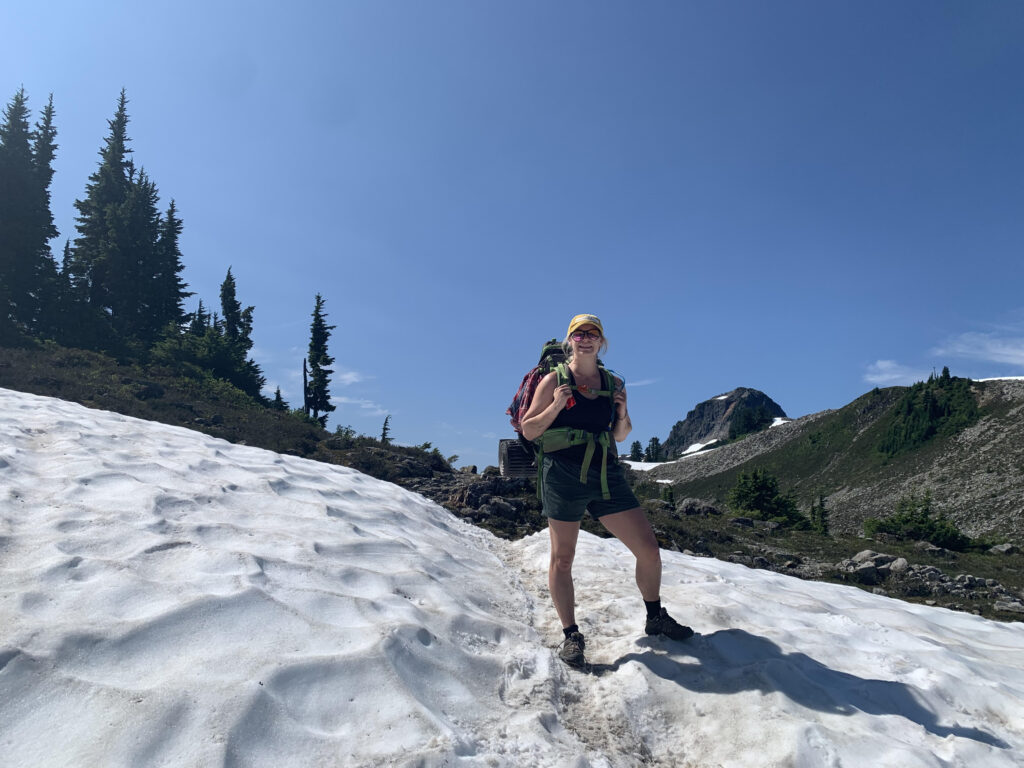 I am Helena born, Helena raised, and love that my roots started here. Went to college at University of Mary in Bismarck, ND where I graduated with nursing and theology. Started my nursing career in ICU at a level two facility in Bismarck and was there for about two years before the mountains called me home. I currently work nights at St. Pete's on the oncology unit and have been there now five years. Right now I am single and while in this season of life I desire to live life to the fullest and see the beauties this world offers. If I am not working you will likely find me on a plane crossing states or countries to do just that. The greatest gifts in my life are my faith and my family, all things I do for the glory of God and hope that my life leaves the world a brighter and more hopeful place.
I started crossfit in 2018 in Bismarck, ND- Big Muddy Crossfit. A coworker invited me, she spoke highly of the classes and I was intrigued by the intensity of the workouts. Only took one workout to be hooked.
There are a lot of things to like about CrossFit, what I like the most is the community aspect. I really enjoy that everyone is working towards the same goal and supporting each other along the way. I also love that no one is plugged into their own devices or TVs around to isolate and distract us from getting to know each other. That was my least favorite thing about other gyms, but I am really grateful for the opportunities to become friends with the people I work out with.
As a night shift nurse routine is unfortunately not a word I would use to describe my typical day. When I am not on a stretch of work I have three goals for my day: go to mass, pray an hour, and workout. An ideal day for me would look something like this: Mass at 7 am, pray for an hour after being done by 8:30, if I am really ambitious, I like to workout at 9 (for two a day). Go home, eat breakfast, take a nap, do some house chores, maybe meet up with a friend for coffee, have a late lunch, workout in the evening, dinner, then end the day with some sort of social happening or spend the evening with my family. With nights in the mix, I try to listen to what my body needs and adjust, making rest a priority. Working out consistently helps to balance my hormones and make flipping back to days much easier. 
Before CrossFit working out was very inconsistent. After being at FireTower for almost 5 years I have continued to enjoy the physical challenged each workout offers that pushes me to be better. I know what it feels like now to be healthy and strong, disciplined in the area of showing up. I am not yet where I want to be, but I know my goals are attainable by the examples around me in the gym. The encouragement by the coaches and those working out beside me has inspired a lifestyle of fitness and for that I am very grateful.